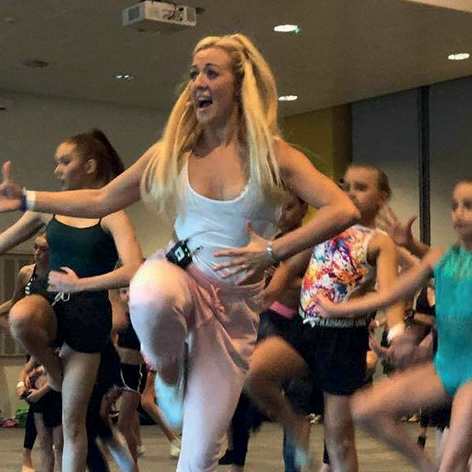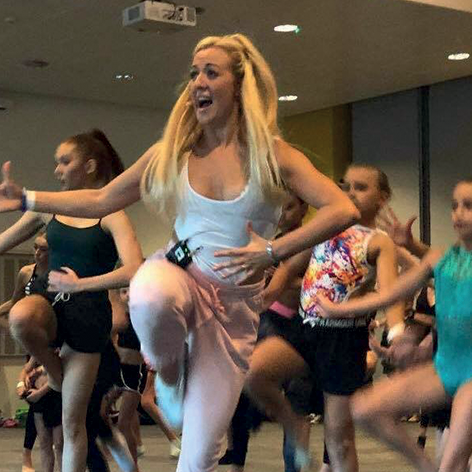 KEERAN ROSE GREENER
Keeran graduated from The Urdang Academy in 2005. She has created an extensive professional CV in Theatre & TV. Founder of The Worx Academy, one of the largest and most successful Dance & Theatre Academies in the North East.
Theatre Credits include; We Will Rock You – Ensemble & swing, Magic of the Musicals Germany – ensemble, Hot Tap UK Tour – ensemble, Spirit of the Dance UK, European Tour & USA Tours – Spirit, ensemble, Dance Captain, company manager, Broadway Celebration – 42nd St, Cats, Grease, Footloose, Peter Pan – Sunderland (Wendy), Cinderella – Chatham (Dance Captain), Snow White – Cardiff (female ensemble / fairy). 
Commercial & TV Credits include; X-Factor – dancer, Brit Awards – dancer, Inkheart movie – dancer, Lee Nelson Show – TV commercial.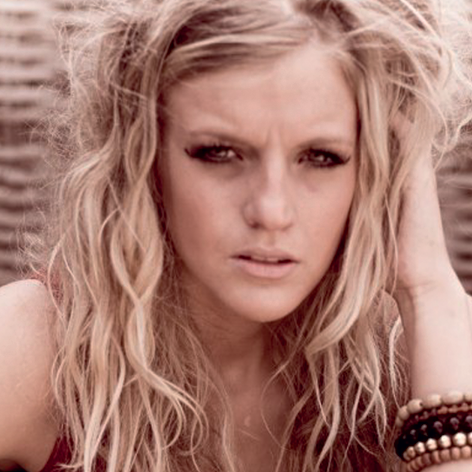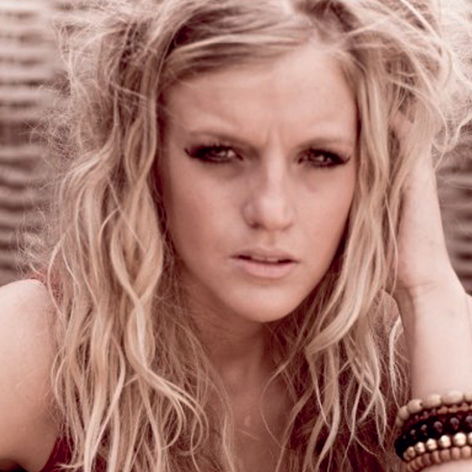 BETHANY LOUISE COYNE
Bethany trained to professional level in both dance and musical theatre. Gaining a BTEC National Diploma in Performing Arts/Dance.
She then studied at Sunderland University gaining BSc (Hons) degree in Sport Science. Bethany has had a successful teaching career in various schools and colleges across Sunderland and the North East of England.
Over the past 10 years she has nurtured students aged 3-17 at the Worx- Dance Theatre Arts, specialising in stretch, body conditioning, nutrition and student welfare. Bethany will be take the lead on all academic studies here at The Worx Academy.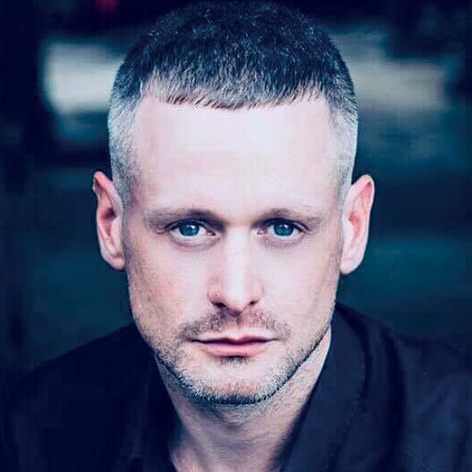 MARK J RICHARDSON
Mark has worked successfully and continuously for the last 20 years in West End Theatre and all across Europe.
Theatre credits include, Cats the musical as Mr Mistoffolees in three different languages on the West End and European tours. Original company "Oh What a Night" for Kim Gavin. Original London cast of "Closer to Heaven" Arts theatre London. Music by the Pet Shop Boys. La Cage Aux folles, Menier Chocolate factory London. This production transferred to Broadway. Billy Elliot London, including the live worldwide cinema showing celebrating its 10 year anniversary.
Teaching and choreographing for 4 years in many highly respected London schools and colleges. Currently just returned from Asia and Australia where he was coaching dance, singing and drama.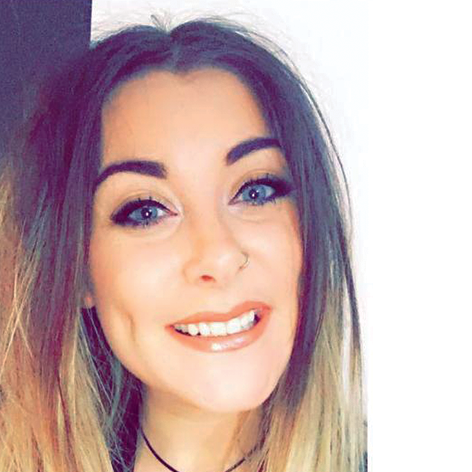 TONI PARKER-HARVEY
Toni from Hartlepool has been teaching singing to students from around the North East since 2004. After completing vocal exams in
many genres of singing the top exam boards 'Rock School Vocals', 'Trinity College of London Examinations' and 'London College of Music Examinations' Toni gained teaching experience and knowledge by training with top vocal coaches before opening her own academy in 2013.
Furthering her qualifications, she completed her BATD Teachers Dance qualification to go hand in hand with Musical Theatre teaching and recently passed her London College of Music Diploma in Musical Theatre (LCMdip). Toni has taught students who have gone on to star in West End productions, TV shows and has a 100% exam pass rate.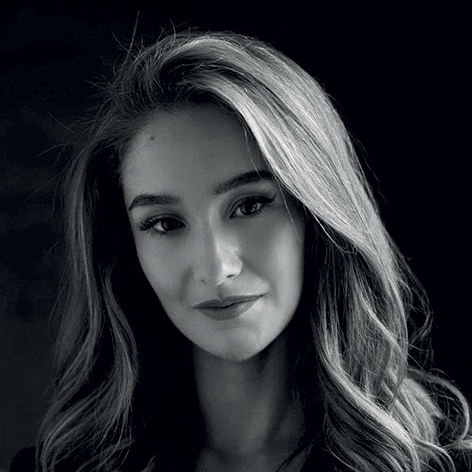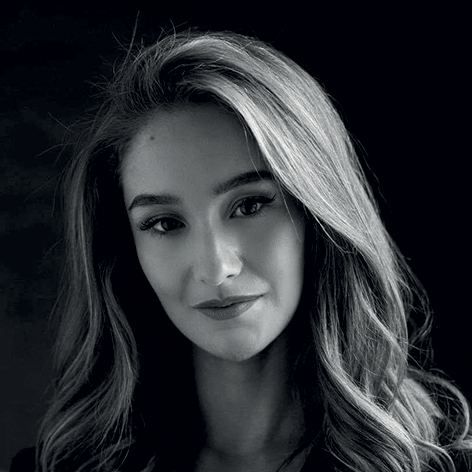 JAZZ PETERS
Jazz graduated from London studios with a BA Hons degree in Professional Dance. Since then she has worked continuously in a wide variety of genres in the entertainment industry.
Film credits include: Universal Pictures CATS, Disney's Cruella, Disneys Aladdin, Disney's Beauty and the beast, Warner Bros Wonder Woman and Justice League.
Jazz has performed on TV with artists such as Will.i.am (BGT) Lionel Ritchie, Rita Ora, Camilla Cabello (MTV Awards), Zara Larsson (X-Factor), Robbie Williams, Dua Lipa (The Brits), Black Eyed Peas (UEFA) and Petshop Boys (The Super Tour).
Trained by amazing LA based choreographers such as Jaquel Knight (Beyoncé's choreographer) and Fatima Robinson.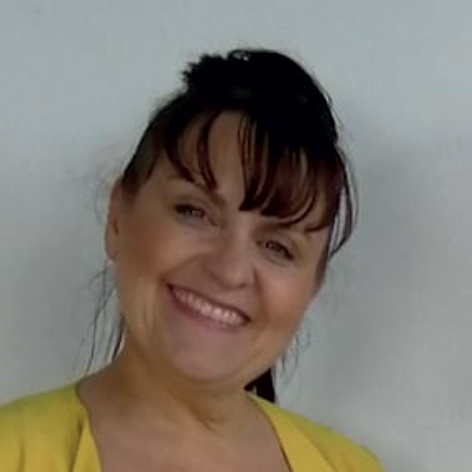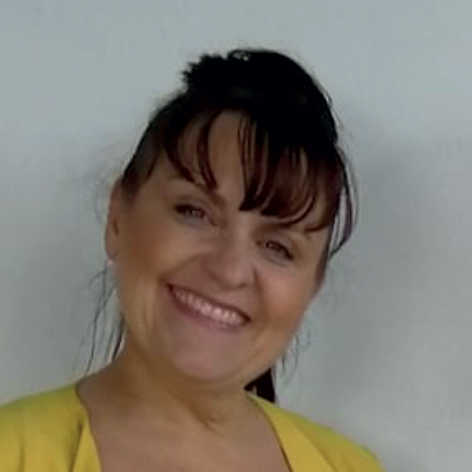 MANDY WATSON
Mandy began her teaching career at 16 years of age before moving on to a successful career professionally within the Theatres and UK Tours as a Performer, Choreographer, Producer and Director. Many TV Appearances followed.
Mandy opened her own Academy, passing on her passion for dance and the Arts to students who have themselves progressed on to Professional Theatre work, starring roles in the West End, contracts within Ballet companies, opened Schools of their own or continued their training at International and UK colleges, achieving many National Titles. She has 36 years experience of working with children/adults of all ages.
Mandy is a co-Founder of The Ballet Theatre Company NE which provides Royal Academy of Dance (RAD) Ballet to schools.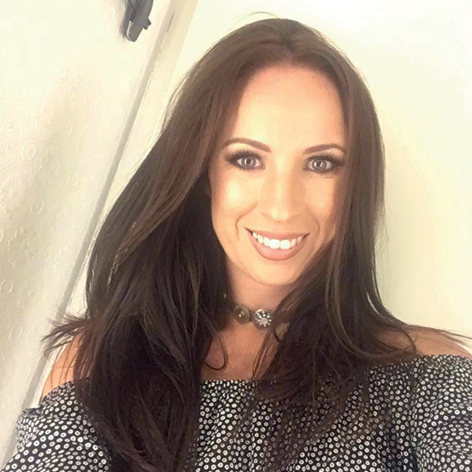 SUZANNE BEWICK
Suzanne trained at the prestigious Tiffany Theatre College in London where she was granted a full scholarship, she then graduated in 2008.
Suzanne had a successful professional career as a showgirl in Montegordo, dancer and dance captain for The One Night Only West End Legend's Show, production dancer and dance captain for Costa Cruise lines, as well appearing in numerous professional pantomimes and touring productions in the UK and abroad. Suzanne will be full time faculty within the Worx Academy, specialising in, jazz and Ballet Technique.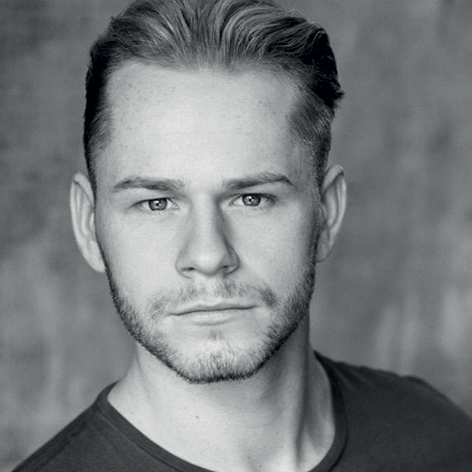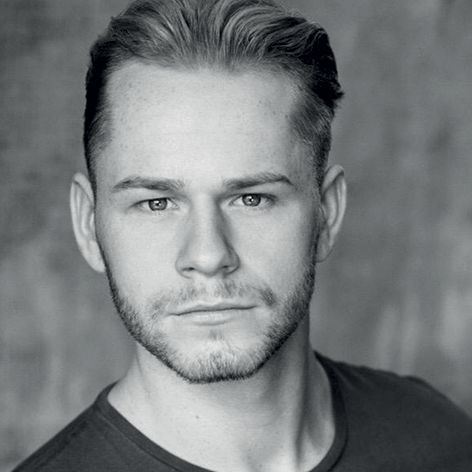 REECE WOODIER
First discovered his passion for dance at the age of 16, being a late starter he knew he had a lot to catch up on in a short space of time!
Through his drive and determination, it wasn't long before he managed to secure himself a fully funded place on the 3 year course at the prestigious Laine Theatre Arts, expanding on his ability and knowledge in many other genres of dance.
Since graduating he has progressed into music videos, company work, cruise ships and UK tours!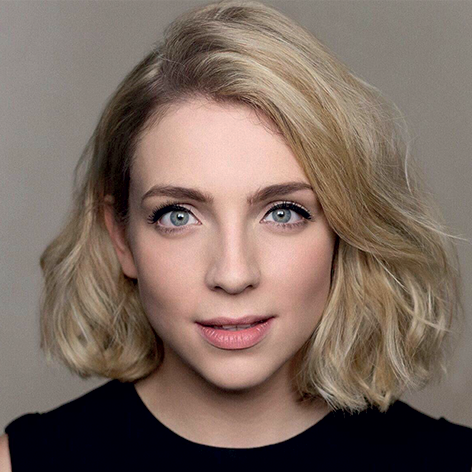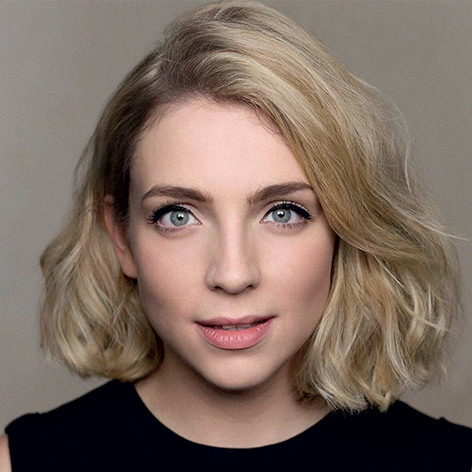 JESSICA ROBINSON
Jessica was born and raised in Teesside. She trained at Arts Educational Schools in London, after appearing on BBC1's Over the Rainbow in 2010, where she studied a degree in Musical Theatre.
She made her West End debut in Mamma Mia! playing Ali. Alternate Maria in The Sound of Music (UK Tour), Factory/Cover Fantine in Les Miserables International Tour (Manila/Singapore/Dubai), Frenchy in Grease (Dubai), Lynette Pomeroy in An Officer and a Gentleman (UK Tour) and Eva Peron in the original Hal Prince production of Evita (China).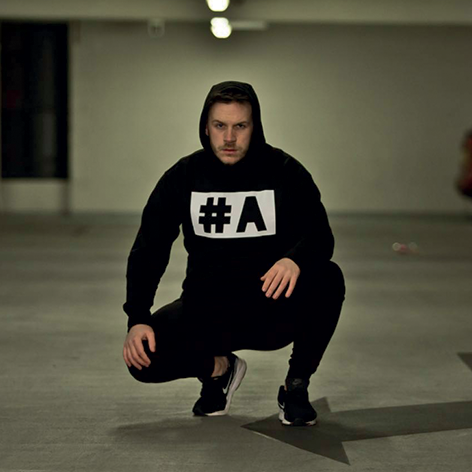 ALEX RYAN
Alex trained at Liverpool Central Studios and Studio10 Dance and Drama, his professional credits include; Gok Wan's Fashion Road Show, BBC, ITV, Lime Pictures, Nike, Killa Sista – Choreographer, Katy B, Dance Mums Uk – Sam Dennis, IAMSAM UK TOUR, ISTD, ADA, RAD, IDTA Commercial lecturer. LHK Productions – Dubai Choreographer, Jammy Productions Cruise Choreographer, #ADAYS Faculty Member.
Alex is also the creator and owner of #ADAYS which is the newest dance convention to hit the U.K. which will be touring in a city close to you this year! #ADAYS can be seen on Facebook and Instagram.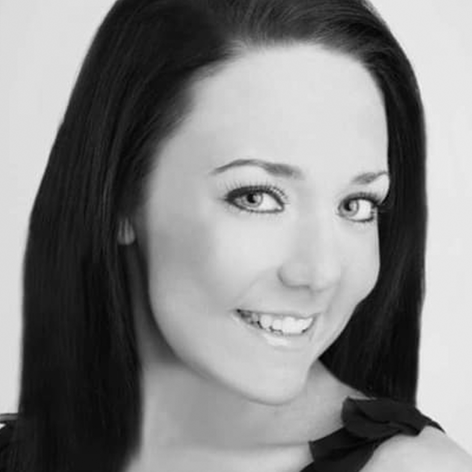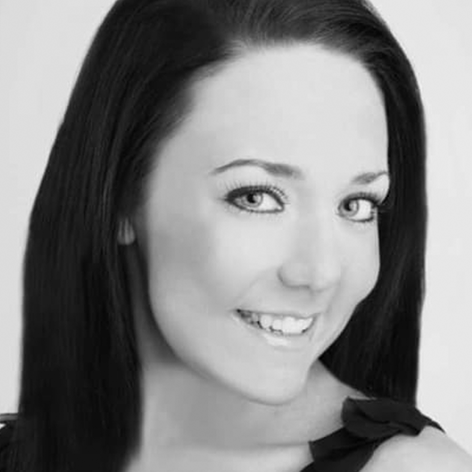 CLAUDIA GARRETT
Claudia was born in Eastbourne but spent her childhood growing up in the North East of England. She attended a performing arts school at the age of two but specialised in Ballet where she trained and completed the Royal Academy of Dance examinations.
Claudia was lucky enough to be accepted and awarded a full scholarship to attend The London Studio Centre when she was sixteen years old. She was trained by high profile and world renowned teachers until the age of twenty when she graduated with a Bachelor of Arts Degree in Theatre Dance.
Claudia's professional credits have included becoming part of a renowned dance company under the artistic direction of Dollie Henry 'Body of People' where she extended her knowledge and specialised in Jazz. Following her love of Ballet she was lucky enough to tour with Ballet West in Scotland. Jumping straight back into Musical Theatre Claudia also toured with shows including West Side Story and Hairspray. To further her training Claudia moved to America pursuing her dream of travel and performed in more than ten different production shows ranging from Musical Theatre, Jazz, Contemporary and Ballet. With hard work and dedication Claudia was hired as an aerialist gaining skills such as trapeze and silks sailing the high seas with Royal Caribbean International.
Claudia's passion to become the best possible artist she could be is never ending, as she has worked in all genres of the entertainment industry. Whilst living in Australia in 2018 Claudia had the privilege of working along side Sydney Dance Company whilst also choreographing for the Ballet Finalists at the Asian Grand Prix held in Sydney. Since returning to England, Claudia believes in sharing her love and passion of Performing Arts to a new generation of students who will continue to grow and complete their own individual journey in the years to come.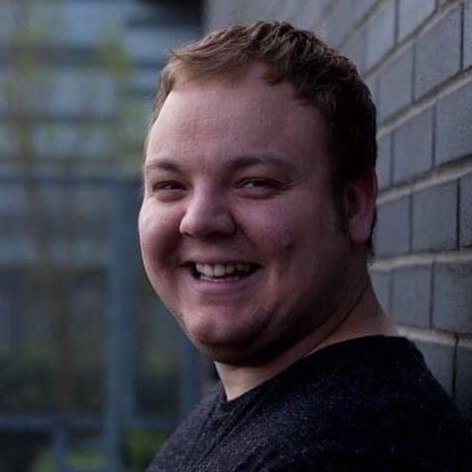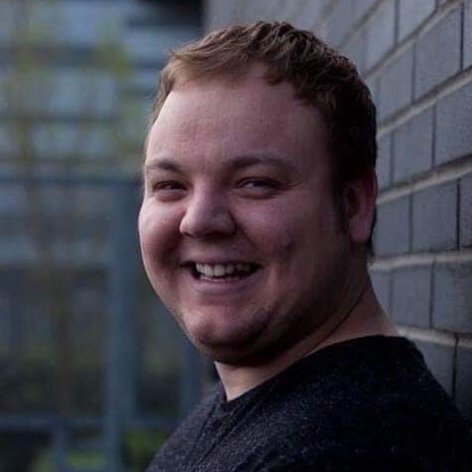 LEWIS SOUTHALL
STAGE CREDITS INCLUDE:
Malvolio – Twelfth Night- Hexagon Theatre Vinne – Lucky Stiff- Hexagon Theatre Jack Scott – High School Musical- Hexagon Theatre King Herod – Rock Nativity- ARC Fagin – Oliver – ARC Pearly King/ Ensemble- Me and My Girl- Middlesbrough Theatre Margaret Mead/Ensemble- Hair- Margaret Armstrong Theatre Maurice – Beauty and the Beast- ARC Arvide – Guys and Dolls – Margaret Armstrong Theatre Angeli- The Chambermaids- Washington Arts Centre Billy Flynn- Chicago – Sunderland College Theatre The Wizard/Prof Marvel – Wizard of Oz- ARC Mr Myers – Fame – Margaret Armstrong Theatre Priest – Jesus Christ Superstar – Margaret Armstrong Theatre Chittlelow – Half a Sixpence – Middlesbrough Theatre Gomez- The Addams Family- Theatre Upstairs
SCREEN PERFORMANCE Pier – Short Film – Alex – Teesside University Ruth the Musical – Feature film- Vision Videos
ASSISTANT DIRECTOR CREDITS:Wizard of Oz- ARC, Peter Pan – ARC,  Oliver – ARC
DIRECTOR CREDITS: Top Girls – Washington Arts Centre A Night Amongst the Stars- Revue Cabaret Club The Tempest – Washington Arts Centre Stages – Trinity Centre
TEACHING QUALIFICATIONS / EXPERIENCE:
BA(Hons) in Performing Arts Post Graduate Certificate in Education Watson's Academy of Dance and Performing Arts Val Armstrong School of Performing Arts Downing Dance Academy Samantha Moore Theatre Arts Pauline Quirke Academy Middlesbrough Youth Theatre Lecturer in Performing Arts – Stockton Riverside College (2017-2018) Teacher of English – Manor Community Academy (2018- 2020) Learning Coach – Middlesbrough College